MEDITATION RETREATS
Insight Meditation Retreat with Chris Murray
<![if !vml]>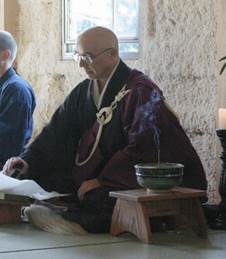 <![endif]>
Saturday, August 26, 2017, 9:00 am to 4:30 pm
Topic and Location to be announced soon
Sponsored by Insight Meditation of the Mid-Columbia
Guided by the Buddha's suggestions to "Do No Harm, Act for the Good, and Purify the Mind," we will turn inward to explore feeling tone as a crucial intervention in the cycle of suffering, and how purifying the mind is the necessary preparation to speak and act with wisdom and compassion.
The retreat will be held at All Saints Episcopal Church located at 1322 Kimball St. in Richland. There will be a $10 fee to attend the retreat, and donations to the retreat leader are encouraged. Participants should bring their own lunch, and kitchen facilities will be available. There are also several places to eat within walking distance. The retreat will be a daylong silent meditation retreat that will start at 9:00 am and last till 4:30 pm.
The retreat will include both seated and walking meditation as well as qigong (a movement meditation form) and will be suitable for both beginning and experienced meditation students.
Please contact Chris Murray at InsightMeditation.midcol@gmail.com for more information and to register for the retreat.
Please contact Janaki if you would like to join the carpool to the retreat (janakihoward@gmail.com) from Walla Walla.